JERA, Tokyo Electric Power Co. (TEPCO), Chubu Electric Power Co. (Chubu)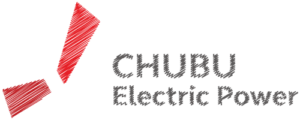 TEPCO and Chubu's joint venture JERA is the largest power generation company in Japan. Since TEPCO and Chubu are the owners of JERA, they would bear the climate and reputation related risk of JERA's business plans.
TEPCO, Chubu and JERA's 'transition' plans, including the capital investment plans, fail to align with a pathway  to limit global warming to 1.5 degrees or to achieve net zero carbon emissions by 2050.

Threatening shareholder value: TEPCO and JERA are already seeking additional loans as a result of their continued reliance on thermal power generation. JERA also sought additional loans.
JERA hopes to create a massive fossil fuel-produced ammonia and hydrogen supply chain, an extremely high-cost approach that would cost TEPCO and Chubu shareholder value.

ERA is pursuing major liquified natural gas (LNG) expansion plans in South and Southeast Asia, despite clear indications of demand destruction in those markets.
TEPCO, Chubu and JERA must address the misalignment between their strategies and climate commitments through the improved disclosures requested in the 'Alignment of capital allocation with a net zero by 2050 pathway' shareholder proposals.
TEPCO Shareholder proposal April (EN/JA)
Chubu Shareholder proposal April (EN/JA)
Frequently asked questions