MUFG,SMBC Group, Mizuho (collectively megabanks)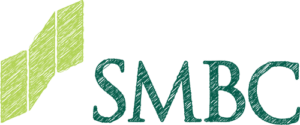 The megabanks' climate policies, targets, and transition plans lack credibility, as they fail to align with  net zero emissions by 2050 pathways such as IEA NZE and global climate measures standard-setting initiatives such as the Net Zero Banking Alliance (NZBA) which the megabanks are signatories.
Megabanks are actively involved in carbon-intensive sectors such as fossil fuel-related businesses, which pose significant financial risk, but have not set or disclosed sufficient targets or investment and financing policies in those sectors consistent with a 2050 net zero emissions pathway. Current targets and policies are not in line with widely recognized net-zero scenarios such as the IEA, the NZBA's requirements, or their own commitments.

None of the megabanks have provided sufficient disclosure of their financed emissions trajectories to achieve net zero by 2050, which renders investors unable to assess the credibility of banks' strategies including reliance on unproven technologies such as ammonia/hydrogen co-firing and CCUS.
The megabanks have indicated they are engaging with their clients in order to help them transition, but without clear expectations for clients' transition plans such as timelines, metrics, targets, and feasibility evaluation, investors are unable to assess the effectiveness and progress of this engagement.
Peer financial institutions are placing more effective restrictions on finance to companies and projects expanding fossil fuels, leaving MUFG, SMBC Group and Mizuho behind.
MUFG Shareholder proposal April (EN/JA)
SMBC Shareholder proposal April (EN/JA)
Mizuho Shareholder proposal April (EN/JA)
Frequently asked questions